Developer Diary video
Did you miss out on the demo for Black Legend during Steam's Autumn Festival?
Well I've got good news for you—as of today, it's available on our Steam page together with a new dev diary!
Hello everyone! We made the demo for Black Legend available again on Steam. The demo, previously only available during the Steam Game Festival: Autumn Edition, gives you an early taste of the first hour of Black Legend and shows off some of the early classes, weapons, quests, and enemies.

The reaction we had from strategy fans during the festival was amazing. Seeing fans of the genre dive into the game and experience this small slice of it for the first time was a huge morale boost to the studio. Between our community Discord and Steam, we've received a lot of great feedback about the game, but what we've been hearing most is 'I wish I hadn't missed out on the demo during the festival' and the best way to fix that is to well, make it available again to everyone.

Also make sure you check out our new developer diary video explaining exploration and combat here: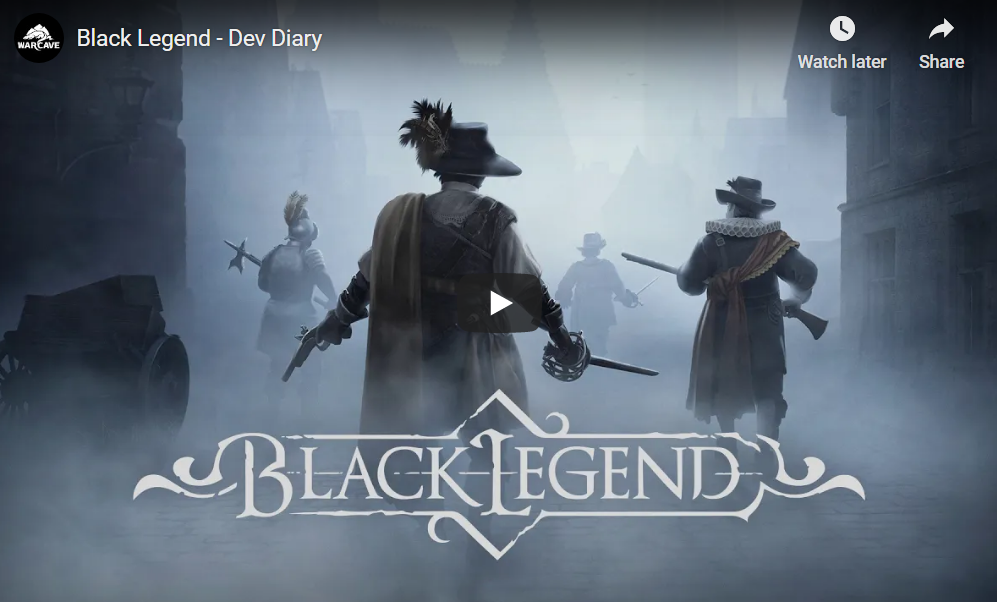 In Black Legend, the player leads a custom squadron of mercenaries into the accursed city of Grant to aid a struggling resistance against a deadly cult of fanatics. Piece together stories from survivors, discover new equipment and classes for your team, and delve into many locations during your quest to discover how to stop the city's curse from spreading. Explore deep into the city to eradicate a madness inflicting fog that shrouds the streets in this thrilling alternate history turn-based strategy RPG!

Black Legend is a turn-based strategy RPG coming to PC, PS4, PS5, Switch, Xbox One, and Xbox Series X in Q1 2021. Make sure to wishlist or follow the game for upcoming news.